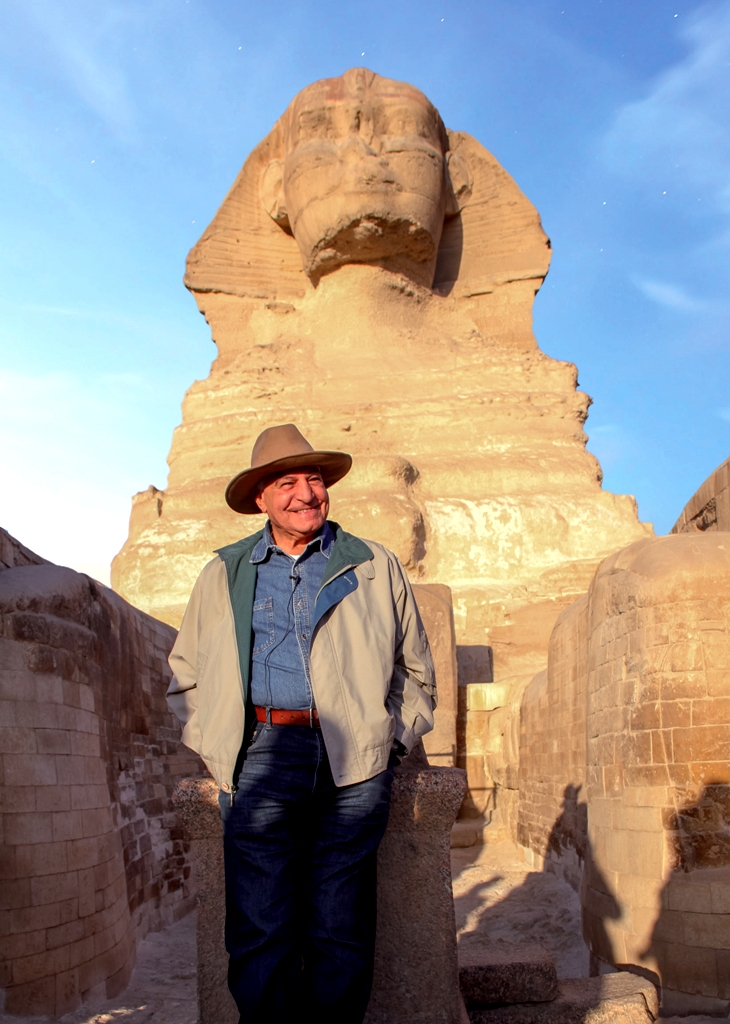 Archaeological Paths, established in 2003, has organized many tours and expeditions to a number of African, Asian, European, and South American countries with a participation of world-renowned experts in the field of Archaeology and Science. Unlike other tour operators we carefully design each tour and give our guests a one-of-a-kind experience and full insight in the country's history, culture, and customs. What is more, we apply for special permissions to visit many places that are normally closed to the public. Our company also organizes archaeological and scientific conferences, makes documentary movies, interviews the experts, and documents historical discoveries and archaeological excavations.

We work with leading and opinion-forming archaeological and science magazines such as National Geographic, Scientific American, and Smithsonian to name a few. Al-Ahram, the most widely circulating Egyptian daily newspaper, frequently posts information about us and often underlines that Archaeological Paths is a model tour company applying in-depth and comprehensive formula that shows Egypt's true colors.

Archaeological Paths is one of the main partners of Dr. Zahi Hawass's official website: www.drhawass.com. Thanks to our close, long-term cooperation with Dr. Zahi Hawass (world's most famous archaeologist) and exclusive projects with Egyptian Minister of Antiquities our company has created the most iconic tour to Egypt ever offered – The Royal Egypt Tour.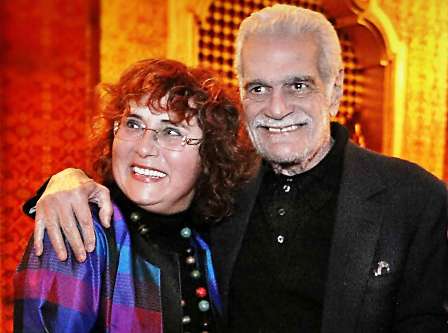 On the Royal Egypt Tour our guests have a unique opportunity of meeting the three prominent Egyptian figures: Dr. Zahi Hawass - the legendardy archaeologist, Dr. Mostafa Waziri – Egypt's Head of antiquities and Mrs. Jehan Sadat – a human rights activist and wife of the late Egyptian president Anwar El Sadat. What is more, our guests are often surprised by Egypt's VIPs who from time to time join our tours. In the past we had a privilege to welcome Mr. Omar Sharif, a well-known Egyptian actor. Besides, we are proud of hosting on our tours many important businessmen, music and sport stars, or actors from all over the world.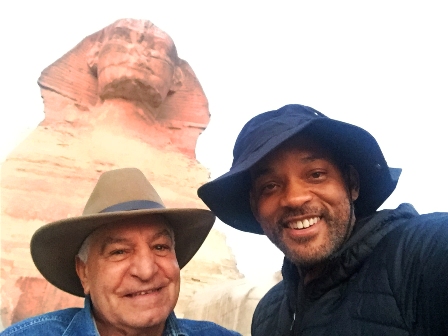 We specialize in organizing exclusive VIP tours. In March 2017 we designed a private tour to Cairo for a Hollywood star Will Smith – click here to see an article about this visit. In April 2018 we arranged a private visit to the Egyptian Museum in Cairo for Mrs. Nadia Al Saeed – CEO of Etihad Bank, the former Jordanian Minister and one of the most distinguished Jordanian businesswomen.

Archaeological Paths is passionate about history and we support different cultural projects. We are the sponsors of the most exclusive books on the Ancient Egypt written by Dr. Zahi Hawass and created in cooperation with the Italian photographer Sandro Vanini.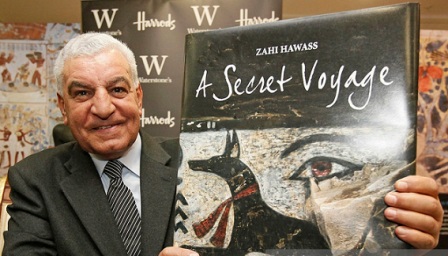 A Secret Voyage and The Legend of Tutankhamun are exclusive and limited editions numbered and signed by the authors. There are only 750 copies of A Secret Voyage and 999 copies of The legend of Tutankhamun. The books were given as gifts to famous people from the world of politics, business, and archaeology including the former US President Barack Obama, the Queen Sophia of Spain, the Qatari royal family, and the director of the British Museum Neil MacGregor.

We have been involved in many international projects. To celebrate the 100 anniversary of the discovery of Tutankhamun's tomb, Egyptian Ministry of Antiquities prepared the largest international exhibition of 150 authentic artifacts found in the tomb of King Tut which have never traveled outside of Egypt before. Our company has gained the exclusive rights to promote our in-depth tours to Egypt at King Tut's exhibition which has had its debut in 2018 in Los Angeles.

We publish articles in relation to our research and activities in the field of archaeology. Click here to read interview-article with Dr. Zahi Hawass published in The World Archaeology. The article was also a part of our advertising campaign for our previous tours of Egypt. In 2017 in the Archeology magazine we published an article on Middle Egypt and places which have changed our understanding of the ancient Egyptian civilization. To read the article click here.

Throughout many years of our activity and commitment to development of the best travelling standards, spreading knowledge about unique and mysterious places as well as gaining access to sites unavailable to the public, various magazines around the world have written many splendid articles about our tours. The articles are available on our website in the section Press about Us.
---
Why travel with us?
We offer tours that cannot be found in any other tourist agency. While most tour operators specialize in a typical package group tours, our journeys have always had a theme and been led by world-renowned explorers and archaeologists. We offer a limited number of tours in order to ensure the highest standard of traveling, including the very best service, 5-star luxury hotels, and all the comforts and attractions that our guests would like to experience.

We continuously cooperate with the Egyptian Ministry of Tourism and Ministry of Antiquities. Our contacts with the Ministries allow us to give our participants the possibility to enter the places that are normally closed or unavailable to other tourists such as the Great Sphinx enclosure where you will stand between the paws of the Sphinx, private entrance to the Great Pyramid of Khufu, the Luxor Temple, and the Tombs of the Pyramid Builders at Giza. We have also prepared the Egypt 2 – Undiscovered tour that will take you off the beaten path and show you very important, however rarely visited, places in Egypt. Our experts will introduce you to ancient Egypt and will share with you many archaeological insights unavailable for anybody else.

With Archaeological Paths you will explore archaeology, history, culture, and natural beauty of many countries and regions rightfully referred to as the most important places in the history of mankind. We make every effort to ensure that our tours are the experience of a lifetime for all our guests. Our team hopes that you join one of our tours and let us guide you through the amazing world of ancient mysteries and wonders.
---
Experts about our company:

During the years of cooperation with our valued partners we gained trust on the international market and we are strongly recommended by world class experts.
Dr. Zahi Hawass, world's most famous archaeologist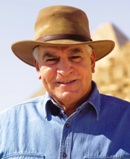 "Egypt has magic. I could see it in the hearts of the people that I met during Archaeological Paths tours in the last few years. On the last day of their tour to Egypt, I could see that people were crying because they were leaving the magic of the ancient Egypt behind. This is why I'm inviting you on this beautiful tour with Archaeological Paths. It is a great tour company, because you will be able to see many unique sites that actually very few people can see. You'll be treated like royalty, this is why we call it the Royal Tour. Come and see for yourself – you will be in good hands and you will have a great time with Archaeological Paths."


Jehan Sadat, Egypt's First Lady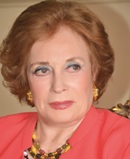 "When you go to Egypt, you have to take a tour with Dr. Zahi Hawass. He is the best in our country to have with you on your trip and to tell you about the history of Egypt. He will tell stories which are so interesting and you will enjoy every word he will say. Nobody can say it better than Zahi Hawass. You will enjoy your stay here and, believe me, you will come back again. You cannot miss visiting Egypt."
Rasha Azaizi, Director of the Egyptian Tourism Authority in the UK:
"The Royal Tour represents a special opportunity for tourists to experience Egypt's unique cultural landmarks, and there is no-one better than Dr. Hawass to guide guests on a tour of the country's famous ancient history. We feel this will give tourists a once in a lifetime experience and an opportunity to wholly embrace the outstanding Egyptian culture."
Dr. Mark Lehner, prominent American Egyptologist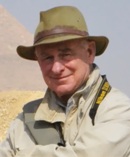 "If you join these in-depth tours offered by Archaeological Paths, you get a much richer experience of Egypt, Pyramids and the Sphinx. This tour offers the benefits of really getting a deep, satisfying look at the archaeology of ancient Egypt. You will see things that you have never seen before. This is not your standard tour of Egypt, but a very special in-depth experience of archaeology. Even if you've been to Egypt before, you will see it like very few people see it.

The background to it, as well, will enrich your understanding of the Egyptian pyramids. Religious reasons, what was happening in Egypt at that time? Where was the world in terms of world-wide archaeology? You'll get a sense of contact with the pyramids that just isn't offered in your standard tour where you have a few minutes at the pyramid, half an hour at the Sphinx and then you're off to the bazaars. This will give you a deep archaeological understanding of Egypt'."

Tarek El-Awady, leading Egyptian archaeologist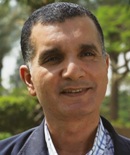 "I am very happy that Archaeological Paths made it possible for people to come and visit closed sites which are not open for tourists – this is an adventure! When you visit a closed archaeological site, you feel that you are not in a tourist place, but you see it as it is and you enjoy alone the beauty and the magic of the site.

People used to come to Egypt and visit the Great Pyramids and they had many questions, still unanswered. How did the Ancient Egyptians build the Pyramids? Who built them? So they were leaving the site with these questions – but thanks to Archaeological Paths company, they will find the answers to all the questions by visiting major discoveries like Tombs of the Pyramid Builders at Giza. It is closed for tourists, but Archaeological Paths, thanks to a special permission from the Egyptian Ministry of Antiquities, made it possible for you to visit. When you will see the Pyramid Builders Tombs, you will know how the Ancient Egyptians built the Pyramids and who were these people.

After such a trip you can say that now you know something about Ancient Egypt and these great people who lived in this country thousands of years ago and built their wonderful civilization."

Mohamed Latif, Egyptologist and tour guide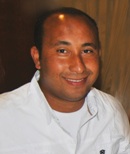 "In Egypt we have many classic tours when you bring people to the most famous things we have, but with Archaeological Paths you go deeper than this, you go to the heart of history. They know how to make it more interesting than any other tour company, because they offer things that nobody can see and they open things that are closed for everybody, which is a great experience, not just for the people, but also for the guides and people who work for them.

For example when you go to Luxor temple at night and it's just for you – the light is for you, they open it just for you, that's a kind of magic. You feel that you went back in time three thousand years and see it just like it was when the ancient Egyptians were there. I don't believe that you can get this feeling except with Archaeological Paths when they give you that opportunity to be in the temple by yourself.

People come with us and they think that maybe this is going to be the trip of their life and they are waiting and expecting so much. The good thing is that when they come to me after a few days, they think what they found is way better than they even expected."

Ahmed Hassan, Egyptologist and tour guide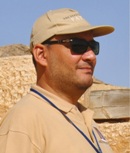 "The greatest highlight is having Dr. Zahi Hawass with us and doing special entrances, being inside the Great Pyramid of Giza by ourselves and having all the chambers inside the Great Pyramid of Giza opened for us. This is very special. Being able to go between the front paws of the Sphinx with Dr. Zahi Hawass himself giving us a lecture there, this is such a special thing. Everybody sees the Sphinx from far away, you normally can't go near the Sphinx. We are able to be there, between the front paws of the Sphinx, to walk around the Sphinx and to have Dr. Zahi Hawass himself pointing things out and talking about it – this is very special."

Gregory Poplawski, general manager of Archaeological Paths company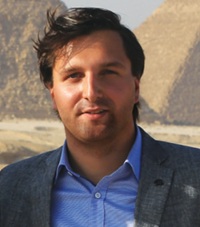 "When we established Archaeological Paths our goal was to create a company for people passionate about archaeology and not a standard tourist agency organizing classic tours. My personal goal was to offer in-depth tours that will be so amazing that each time even our staff will be excited about joining them. My priority was always to create a team of people who are true archaeology lovers. It is the passion in the people we work with that ignites our creativity when we prepare our new projects and innovative tours. It is the passion that stands behind the friendly atmosphere and excitement that we all feel when we work together.

Now, years since the beginning of Archaeological Paths company I am proud of our achievements. When we are organizing our Egypt tours, we cooperate with world's leading Egyptologists and we have exclusive access to the greatest archaeologist in the world, Dr. Zahi Hawass who meets our guests during their Egypt tours.

Our clients also meet Mrs. Jehan Sadat, a world-figure and Egypt's former First Lady, they visit her in the residence where she lived with her husband, president Anwar El-Sadat. We give you an opportunity to not only learn about ancient Egyptian pharaohs, but also to experience the modern history of Egypt.

Thanks to our contacts that we have been building for years and our close cooperation with Egypt's Ministry of Antiquities and Ministry of Tourism, we can open up sites that are closed to all the other tourists. Our team can take you to the sites where nobody else gets to go and give you a deeper experience of ancient Egypt than on any other standard tour.

The rich itinerary we offer is completed by the highest quality of services and the best standards of accommodation. Our tours offer 5-star hotels and luxury cruises, so you will travel in comfort while meeting our world-class experts.

I believe transparency is key in travel business and for that reason we are continuing both our written and video-testimonials project for several years now. We go further than other tourist agencies which show only written reviews and we ask our guests to speak about their experience in their own words in the video reviews.

We can say with certainty that we have created an extraordinary tour that will open up a new world of possibilities to you, a tour full of attractions, including participation of special guests that will give you opportunities you cannot find anywhere else. We always make sure this will be a trip of a lifetime for all our guests. My personal priority is to have guests who come back and travel with us again, which is the best review we can receive and our big group of regular clients is our greatest satisfaction."
---
PRESS ABOUT US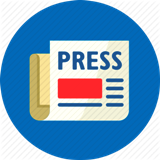 The Royal Tours to Egypt with Dr. Zahi Hawass and Mrs. Jehan Sadat not only gained immense popularity among tourists who want to see and learn more than others, but also among the international press and TV stations. Thanks to the extraordinary formula that we propose – offering tours with the world's most famous archaeologist and wife of Egyptian President Anwar El-Sadat – there have been many splendid articles about our tours in various magazines around the world. CLICK HERE to see the articles.
CONTACT US:
E-mail: contact@archaeologicalpaths.com
- USA phone: 917-719-1974
- Great Britain phone: +44 203 026 65 03
- If You call from different countries: +1 917 719 19 74
The phone contact is available 5 days a week – Monday to Friday – during our office hours: 8am - 4pm EST (Eastern Standard Time/New York Time). Our consultants will be happy to give you all the information on our tours.