Archaeological Paths is working hard for its reputation and good opinion. Safety of tourists is our top priority. We would not organize tours to any country that would give us safety concerns, and our experts and officials would not risk their authority by ensuring the public opinion about safety.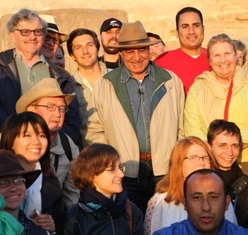 For the comfort of our guests we guarantee that if our company cancels any tour due to safety reasons, our clients will be entitled to 100% refund for the tour.

What must be considered in relation to your safe travel? It goes without saying that if any traveler in any country is taking the necessary precautions and respects the safety rules of a given country, he or she may feel safe. Monitoring the situation and common sense are the best guarantees of our safety in every country around the world.

People from all over the world joined us to have the tours of their lifetime. We are proud to have received hundreds of great testimonials from our guests. They shared with us how safe and at home they felt in Egypt. The Egyptians are always hospitable and welcome us with a smile and a friendly greeting. Now it's your turn to join us to discover the mysteries of the Land of the Pharaohs with Dr. Zahi Hawass. - Archaeological Paths staff
---

Archaeological Paths organizes Egypt tours in cooperation with leading experts from the world of archaeology and Egyptian authorities, so we can guarantee the safety of our guests.

Hisham Zazou, the Egyptian Minister of Tourism: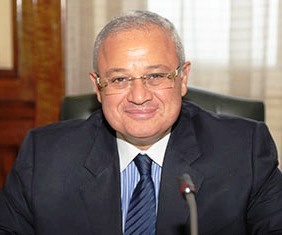 Tourists from all over the world visit Egypt every day. The tourism in Egypt is functioning normally in all the regions of the country – from the Giza pyramids to Luxor and Aswan. Security authorities are always present at all the sites and cities frequented by tourists. Every day thousands of tourists come to Egypt, adding up to 950,000 tourists each month. Tourism is one of the most important parts of Egyptian economy and provides jobs for millions of Egyptians. Egypt has a third of the world's ancient riches and probably another two-thirds not yet discovered.

Dr. Mostafa Waziri, General Director of Luxor Antiquties: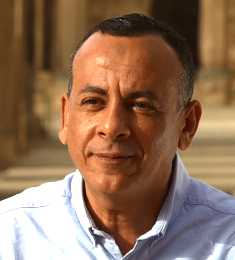 I'm the General Director of the Antiquities Office in Luxor, so I'm responsible for Karnak and Luxor temples, Valley of the Kings, Hatshepsut temple – all the sites in Luxor. Egypt is safe and secure and you will see this when you come. You are going to meet a lot of tourists from all over the world. We have Americans, English, French, Germans, Chinese and others. They are enjoying all the sites and in fact the number of tourists is increasing nowadays. It's calm and you will enjoy great weather.

You can walk around with your camera and film anywhere you like. You can ask anybody: do you feel Egypt is safe? They will say, definitely – yes, Egypt is safe. We have cameras almost everywhere on the east side and the west side of the Nile. We have security police working 24 hours a day, they are taking good care of the tourists. I will give you an example: Luxor temple – one of the greatest temples in Egypt, especially by night it looks really amazing. Before we reach Luxor temple, we have to go through an X-Ray archway to make sure that we don't have any metals. The visitors have to leave everything outside and the security makes sure that they are OK to come inside.

We have also resident tourists – they live here in Luxor. More than seven thousand tourists from all over the world live in Luxor and they are very safe.

Mohamed Badr, the governor of Luxor: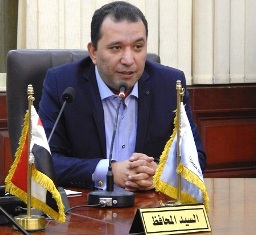 I am the governor of Luxor and my first comment about safety in Egypt is that it is not an issue. All the sites in Egypt – Luxor, Aswan and Cairo are safe. You can walk all over the streets at any time of the day and night, you can enjoy your life, enjoy your time while over here. People are very hospitable and you will not find any place in the world like Egypt.


Dr. Zahi Hawass, world's most famous archaeologist: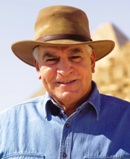 I want to say to all of you – Egypt is completely safe. Come and see for yourself – you will be in good hands and all the Egyptians will welcome you. In the last years there was not one tourist hurt at any site in the country. The safety of Egypt is visible everywhere. All the archaeological sites and hotels are completely secured.

Thanks to Archaeological Paths I met hundreds of people from all over the world who stayed with us for 2 weeks and they had the best time in their life. And this is why I'm inviting you to visit Egypt with Archeological Paths company and see the wonders of the pharaohs. I'm joining these tours. I will meet you at the sites and I will present to you my private lectures about the discoveries that I made in Egypt over the last 20 years. You'll see the magic of the pyramids and you will smell the mystery of the Sphinx. These are the visits that you will never forget in your life!

Ahmed Hassan, Egyptologist and tour guide: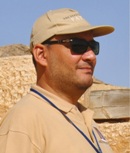 Egyptians are very popular for their hospitality. Kids want to talk to tourists all the time when they are going from one place to the other. Everybody who has been to Egypt felt very safe. We have been to Luxor, Aswan, Cairo, being in downtown Cairo, when it's really busy, with families out in the streets, the kids going to school. It is safe and you should try to visit now, before it gets really, really busy and it will be easier to enjoy your trip now.


Mohamed Latif, Egyptologist and tour guide: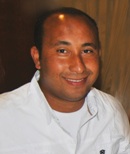 First, I always say the problem is that people are confusing geography, they think that what happened in Syria or Iraq must happen in Egypt. Egypt is totally different, Egypt is another country. A lot of people come from America and from other places and they feel Egypt is more safe than home. I am so proud that Egypt was always safe. The Egyptians in general love to live in peace and they love to bring peace to the people, especially those who come to visit our country. Wherever you go, wherever you meet people, it's the same idea. Egypt is safe and it's amazing to come.
Dr. Mark Lehner, prominent American Egyptologist: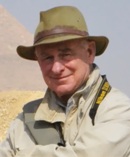 I've been working here for 42 years and I've never felt more safe than I have in Egypt. I've always felt safe in Egypt. I come from the Boston area, that's where I live, we had an incident in the Boston marathon. We still run the Boston marathon. We would do nothing but run the Boston marathon. And so here in Egypt, tours continue, tourists are coming, archaeology continues and you should come and share in this experience.