We offer tours that cannot be found in any other tourist agency. While most tour operators specialize in a typical package group tours, our journeys always have a theme and are led by world-renowned explorers and archaeologists. We offer a limited number of tours in order to ensure the highest standard of traveling, including the very best services, 5-star luxury hotels and all the comforts and attractions that our guests would like to experience.

We cooperate with Ministry of Tourism and Ministry of Antiquities when we organize our tours to Egypt. Our contacts with the Ministries enable us to give our participants the possibility to enter places that are normally closed or not available to other tourists.

Archaeological Paths makes every effort to ensure that our tours will be the experience of a lifetime for all our guests. We hope that you will join one of our tours and that you will let us guide you through the Land of the Pharaohs.

---
Experts about our company:

During the years of cooperation with our valued partners we gained trust on the international market and we are strongly recommended by world class experts.
Jehan Sadat, Egypt's First Lady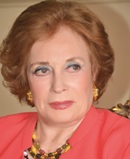 "Come and visit Egypt with Archaeological Paths. They are really the best to come with to visit my country, Egypt. You will see a part of history that I'm very proud of. When you go to Egypt, you have to take a tour with Dr. Zahi Hawass. He is the best in our country to have with you on your trip and to tell you about the history of Egypt. He will tell stories which are so interesting and you will enjoy every word he will say. Nobody can say it better than Zahi Hawass. You will enjoy your stay here and, believe me, you will come back again. You cannot miss visiting Egypt."

Dr. Zahi Hawass, world's most famous archaeologist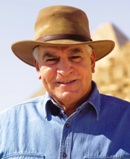 "Egypt has magic. I could see it in the hearts of the people that I met during Archaeological Paths tours in the last few years. On the last day of their tour to Egypt, I could see that people were crying because they were leaving the magic of the ancient Egypt behind. This is why I'm inviting you on this beautiful tour with Archaeological Paths. It is a great tour company, because you will be able to see many unique sites that actually very few people can see. You'll be treated like royalty, this is why we call it the Royal Tour. Come and see for yourself – you will be in good hands and you will have a great time with Archaeological Paths."


Rasha Azaizi, Director of the Egyptian Tourism Authority in the UK:
"The Royal Tour represents a special opportunity for tourists to experience Egypt's unique cultural landmarks, and there is no-one better than Dr. Hawass to guide guests on a tour of the country's famous ancient history. We feel this will give tourists a once in a lifetime experience and an opportunity to wholly embrace the outstanding Egyptian culture."
Dr. Mark Lehner, prominent American Egyptologist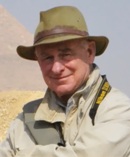 "If you join these in-depth tours offered by Archaeological Paths, you get a much richer experience of Egypt, Pyramids and the Sphinx. This tour offers the benefits of really getting a deep, satisfying look at the archaeology of ancient Egypt. You will see things that you have never seen before. This is not your standard tour of Egypt, but a very special in-depth experience of archaeology. Even if you've been to Egypt before, you will see it like very few people see it.

The background to it, as well, will enrich your understanding of the Egyptian pyramids. Religious reasons, what was happening in Egypt at that time? Where was the world in terms of world-wide archaeology? You'll get a sense of contact with the pyramids that just isn't offered in your standard tour where you have a few minutes at the pyramid, half an hour at the Sphinx and then you're off to the bazaars. This will give you a deep archaeological understanding of Egypt'."

Tarek El-Awady, leading Egyptian archaeologist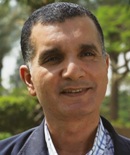 "I am very happy that Archaeological Paths made it possible for people to come and visit closed sites which are not open for tourists – this is an adventure! When you visit a closed archaeological site, you feel that you are not in a tourist place, but you see it as it is and you enjoy alone the beauty and the magic of the site.

People used to come to Egypt and visit the Great Pyramids and they had many questions, still unanswered. How did the Ancient Egyptians build the Pyramids? Who built them? So they were leaving the site with these questions – but thanks to Archaeological Paths company, they will find the answers to all the questions by visiting major discoveries like Tombs of the Pyramid Builders at Giza. It is closed for tourists, but Archaeological Paths, thanks to a special permission from the Egyptian Ministry of Antiquities, made it possible for you to visit. When you will see the Pyramid Builders Tombs, you will know how the Ancient Egyptians built the Pyramids and who were these people.

After such a trip you can say that now you know something about Ancient Egypt and these great people who lived in this country thousands of years ago and built their wonderful civilization."

Mohamed Latif, Egyptologist and tour guide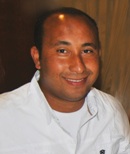 "In Egypt we have many classic tours when you bring people to the most famous things we have, but with Archaeological Paths you go deeper than this, you go to the heart of history. They know how to make it more interesting than any other tour company, because they offer things that nobody can see and they open things that are closed for everybody, which is a great experience, not just for the people, but also for the guides and people who work for them.

For example when you go to Luxor temple at night and it's just for you – the light is for you, they open it just for you, that's a kind of magic. You feel that you went back in time three thousand years and see it just like it was when the ancient Egyptians were there. I don't believe that you can get this feeling except with Archaeological Paths when they give you that opportunity to be in the temple by yourself.

People come with us and they think that maybe this is going to be the trip of their life and they are waiting and expecting so much. The good thing is that when they come to me after a few days, they think what they found is way better than they even expected."

Ahmed Hassan, Egyptologist and tour guide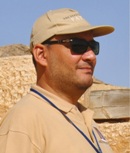 "The greatest highlight is having Dr. Zahi Hawass with us and doing special entrances, being inside the Great Pyramid of Giza by ourselves and having all the chambers inside the Great Pyramid of Giza opened for us. This is very special. Being able to go between the front paws of the Sphinx with Dr. Zahi Hawass himself giving us a lecture there, this is such a special thing. Everybody sees the Sphinx from far away, you normally can't go near the Sphinx. We are able to be there, between the front paws of the Sphinx, to walk around the Sphinx and to have Dr. Zahi Hawass himself pointing things out and talking about it – this is very special."

Gregory Poplawski, general manager of Archaeological Paths company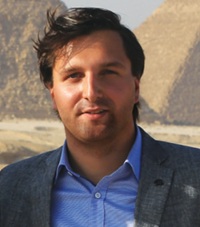 "When we established Archaeological Paths our goal was to create a company for people passionate about archaeology and not a standard tourist agency organizing classic tours. My personal goal was to offer in-depth tours that will be so amazing that each time even our staff will be excited about joining them. My priority was always to create a team of people who are true archaeology lovers. It is the passion in the people we work with that ignites our creativity when we prepare our new projects and innovative tours. It is the passion that stands behind the friendly atmosphere and excitement that we all feel when we work together.

Now, years since the beginning of Archaeological Paths company I am proud of our achievements. When we are organizing our Egypt tours, we cooperate with world's leading Egyptologists and we have exclusive access to the greatest archaeologist in the world, Dr. Zahi Hawass who meets our guests during their Egypt tours.

Our clients also meet Mrs. Jehan Sadat, a world-figure and Egypt's former First Lady, they visit her in the residence where she lived with her husband, president Anwar El-Sadat. We give you an opportunity to not only learn about ancient Egyptian pharaohs, but also to experience the modern history of Egypt.

Thanks to our contacts that we have been building for years and our close cooperation with Egypt's Ministry of Antiquities and Ministry of Tourism, we can open up sites that are closed to all the other tourists. Our team can take you to the sites where nobody else gets to go and give you a deeper experience of ancient Egypt than on any other standard tour.

The rich itinerary we offer is completed by the highest quality of services and the best standards of accommodation. Our tours offer 5-star hotels and luxury cruises, so you will travel in comfort while meeting our world-class experts.

I believe transparency is key in travel business and for that reason we are continuing both our written and video-testimonials project for several years now. We go further than other tourist agencies which show only written reviews and we ask our guests to speak about their experience in their own words in the video reviews.

We can say with certainty that we have created an extraordinary tour that will open up a new world of possibilities to you, a tour full of attractions, including participation of special guests that will give you opportunities you cannot find anywhere else. We always make sure this will be a trip of a lifetime for all our guests. My personal priority is to have guests who come back and travel with us again, which is the best review we can receive and our big group of regular clients is our greatest satisfaction."
CONTACT US

E-mail: contact@archaeologicalpaths.com
US phone: 917-719-1974
Great Britain phone: +44 203 026 65 03
If You call from different countries: +1 917 719 19 74
The phone contact is available 5 days a week – Monday to Friday – during our office hours: 8am - 4pm EST (Eastern Standard Time/New York Time). Our consultants will be happy to give you all the information on our tours.